Restructuring an organization's Customer Success process is tough to do in-person. Now imagine doing it 100% remote!
Fortunately, Benoit Bouteille, VP of Customer Experience at Tinyclues, had ample experience in leading remote CS teams before his organization decided to restructure.
In this episode, we dive in and discuss:
How remote teams should look at CS and CX

Why Ben specifically focused on breaking down silos within his organization

How to design your organization around customer outcomes
Apple Podcasts or iTunes | Google Podcasts | Stitcher | Spotify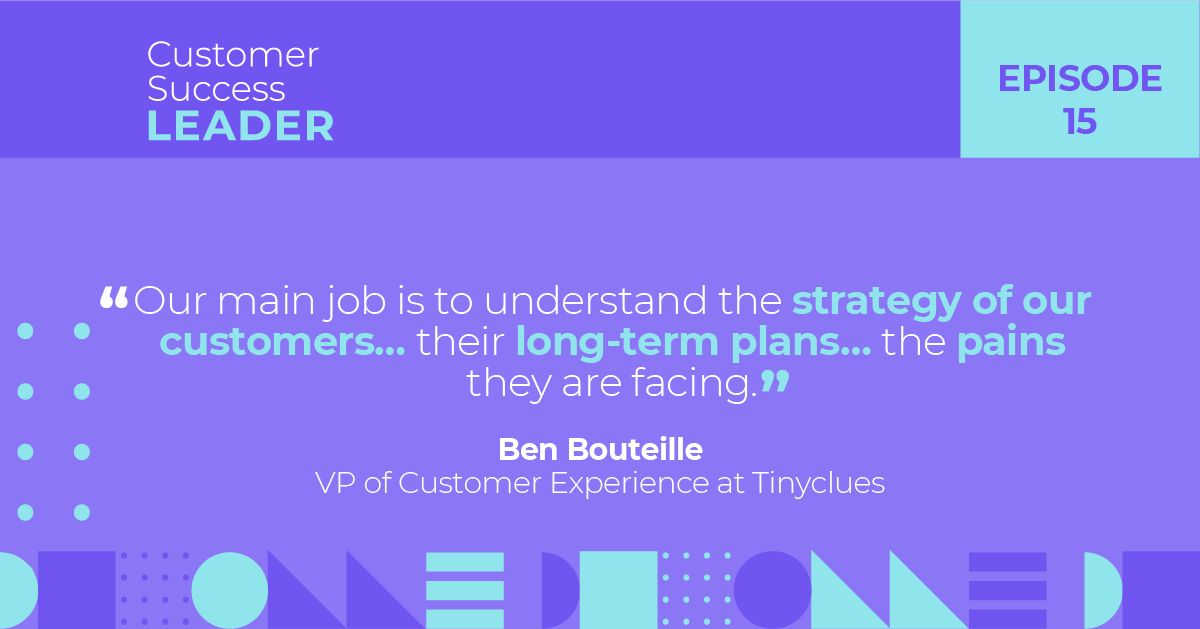 Subscribe, listen, rate, and review the Customer Success Leader podcast:
For more info, check out customersuccessleader.com or send a message to hello@flatfile.io.